The Vold Vision Anterior Segment Fellowship
The Vold Vision eye institute has a year-long clinical fellowship in anterior segment. Our fellow works closely with Dr. Vold, who is an anterior segment surgeon. Surgical experience includes the full range of glaucoma, cataract, cornea and refractive procedures. Clinical experience is broad, including treatment of ocular surface disease, cornea, and glaucoma. Emphasis is placed on the treatment of complex cases in an innovative clinical and research environment.
Our fellow has the opportunity to participate in clinical research with optional dedicated time for research and will be supported to present at national meetings. International surgical volunteer opportunities will be optional with support for travel, for those interested in learning to develop such programs abroad. An introduction to running an efficient, research-focused private practice will be part of the learning process. The emphasis of our fellowship is to tailor to the fellow's ideal clinical and surgical experience in a positive and enjoyable environment, with great support staff. Applications are accepted on a yearly basis through the San Francisco Matching Program at SFmatch.org.
Meet our Current Fellow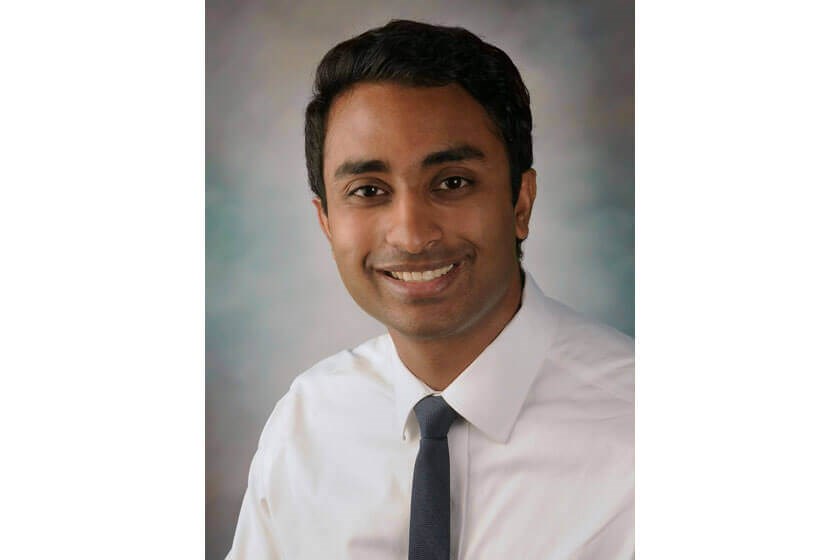 Krishna Surapaneni, MD is a Texas native and completed his ophthalmology residency training at Wake Forest University, one of the country's busiest surgical programs, where he served as Chief Resident. He has a strong research background and has extensive experience in treating complex eye disease. During his year at Vold Vision he will be training in glaucoma, cornea, cataract and refractive care. We could not more excited to have him with us and look forward to his outstanding contributions to the field of ophthalmology and Northwest Arkansas.