Mother's Day Special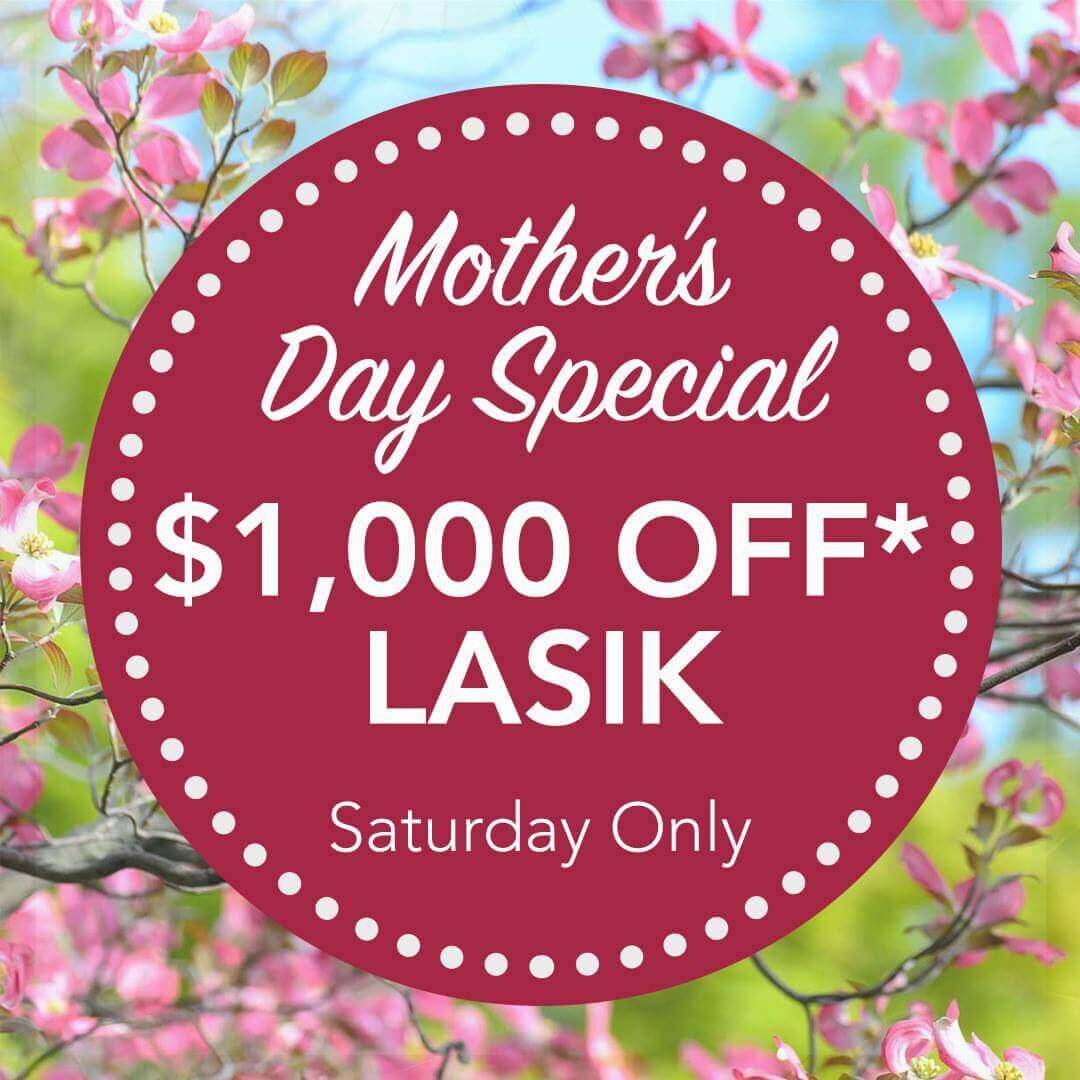 In honor of Mothers Day - ONE DAY ONLY!
Free LASIK consultations with Dr. Vold, our surgeon himself!
Save $1,000 OFF LASIK*

One day only: limited consultations available on SATURDAY 5/11/19 at Vold Vision.

RESERVE your spot today! Call/Text Janice at (479) 595-5227

*When procedure is booked at consult and completed by 6/31/19. Cannot be combined with other discounts or offers.