Dr. Steven Vold
Ophthalmologist
Dr. Rebecca Moser
Optometrist
Dr. Emma Hendricks
Optometrist
---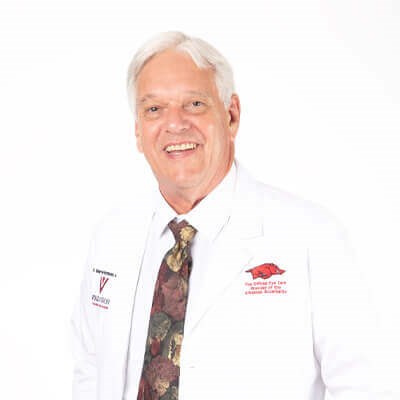 Dr. Jim Dudley
Optometrist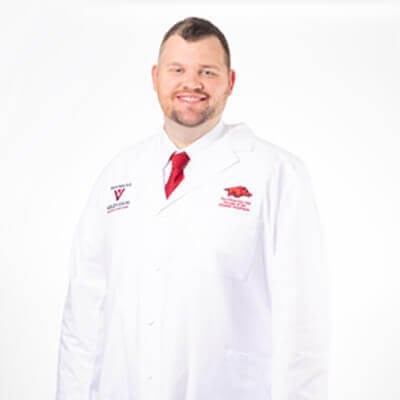 Dr. David Hurd
Optometrist
---
VOLD VISION EXPANDING TO SPRINGDALE
Springdale Sam's Club New Home for Growing Eye Care Provider
With a vision of bringing high-quality subspecialty eye care to the Northwest Arkansas Community, Vold Vision is continuing to grow its footprint across the region from Fayetteville to Bentonville/Bella Vista. Their Springdale clinic is located in the Sam's Club at 1517 Gene George Blvd. The clinic will be led by Vold Vision optometrist, Dr. Rebecca Moser, Dr. Emma Hendricks, and Dr. Jim Dudley and will offer general eye exams, dry eye care, diabetic exams, pediatric eye exams as well as provide examinations for LASIK, cataracts, glaucoma and more. The clinic will also feature rotations by Vold Visions' sub-specialty surgeon, Dr. Steven Vold.
"To say our team is excited to open this clinic is an understatement," said Dr. Steven Vold, chief medical officer of Vold Vision. "We have already met so many new people in the club, as we were preparing for this big day. Being out in the community like this brings a wonderful energy to our team. We are also grateful for the opportunity to bring more people across our community the resources of our full team -- from our surgeons to our cutting-edge technology and the work we do with our FDA research," Vold added. "This is a very special time for our entire team, and one we are enjoying for sure."
The clinic is welcoming patients of all ages and is opening with a three-day schedule of Monday, Wednesday and Thursday from 9:00a.m. to 5:00p.m. with plans to soon extend days and hours of operation. A Sam's Club membership is not required to receive an exam.
Related Posts